Welcome
---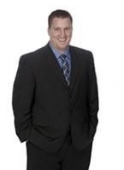 As a premier real estate agent in Forest Lake, I'm here to provide you with all the resources and information you need to buy or sell real estate. I work with buyers and sellers in Forest Lake, Wyoming, Hugo, Lino Lakes, Chicago and the surrounding areas and I've had extensive training in the latest real estate marketing strategies.  I'm confident that I can offer you knowledge and tools most other agents can't.
Contact me so I can keep you updated on the latest real estate activities in our community and answer any questions you may have.
Thanks and I look forward to assisting in all of your real estate needs!
Joshua Leonhardt, REALTOR®
josh@homessoldbyjosh.com
651-769-5329
Testimonials
To whom it may concern,
I am a busy single mother and a full time nurse, but I insisted on taking the time to write this letter to recommend Josh Leonhardt for any and all real estate transactions. I was very blessed to have coming into a working relationship with him. He was knowledgeable, thorough, and supportive through the selling of my home. Each real estate situation is unique but there is one thing that is always applicable and that is the character of those you work with. From my experience I am confident that Josh will act with integrity. You cannot ask for anything better than a business man who has integrity and a strong work ethic. He was also extremely kind and informative. He never left me waiting to hear back from him, he was attentive, patient, and professional. I will be using Josh Leonhardt for all of my real estate needs in the future and would be delighted to answer any further questions regarding his professional ability or his character.
Sincerely,
Shay C